Nungwi Beach
Location: North coast – 59 km from Stone Town
Access: Approximately 80 minutes by taxi or bus
Great for: Nightlife and luxury holidays
Popular budget hotels: Kivulini Garden Lodge, Badolina Bungalows, Coccobello Zanzibar
Best luxury hotels: Royal Zanzibar, The Z Hotel, Hotel Riu Jambo, Smiles Beach Hotel
Nungwi Beach, situated on the northern tip of Zanzibar, is an exquisite locale celebrated for its pristine natural surroundings coupled with a bustling tourist atmosphere which keeps it pretty lively. Nungwi ranks as one of the top beaches in Zanzibar and offers a wide range of accommodation, from budget-friendly hostels to lavish resorts.
Renowned for its dazzling white sand, azure ocean waters, and vibrant coral reefs, Nungwi Beach has earned its spot as a must-visit destination. It distinguishes itself with a moderate tide, making it possible for visitors to indulge in water activities throughout the day.
While Nungwi is known for its lively environment, with a greater focus on water sports and nightlife compared to Kendwa just to the south, it retains areas of tranquil beauty for those seeking relaxation particularly in its most northern stretch where you barely see anyone. Nungwi is the go-to location for various water sports, particularly kitesurfing, thanks to its favorable wind conditions.
Location & Accessibility
Nungwi Beach is about 59 kilometers away from Stone Town, the capital city of Zanzibar. The drive usually takes around 1 hour and 45 minutes. Public transport options include the local "dala-dala," as well as taxi services and car rentals that are widely available in the region.
Natural Beauty
Nungwi offers a tapestry of colorful marine life amidst its coral gardens, making it a haven for snorkeling and diving enthusiasts. The beach features a mix of soft sand and intricate seashell designs, framed by lush vegetation and spectacular cliffs, offering a truly picturesque setting.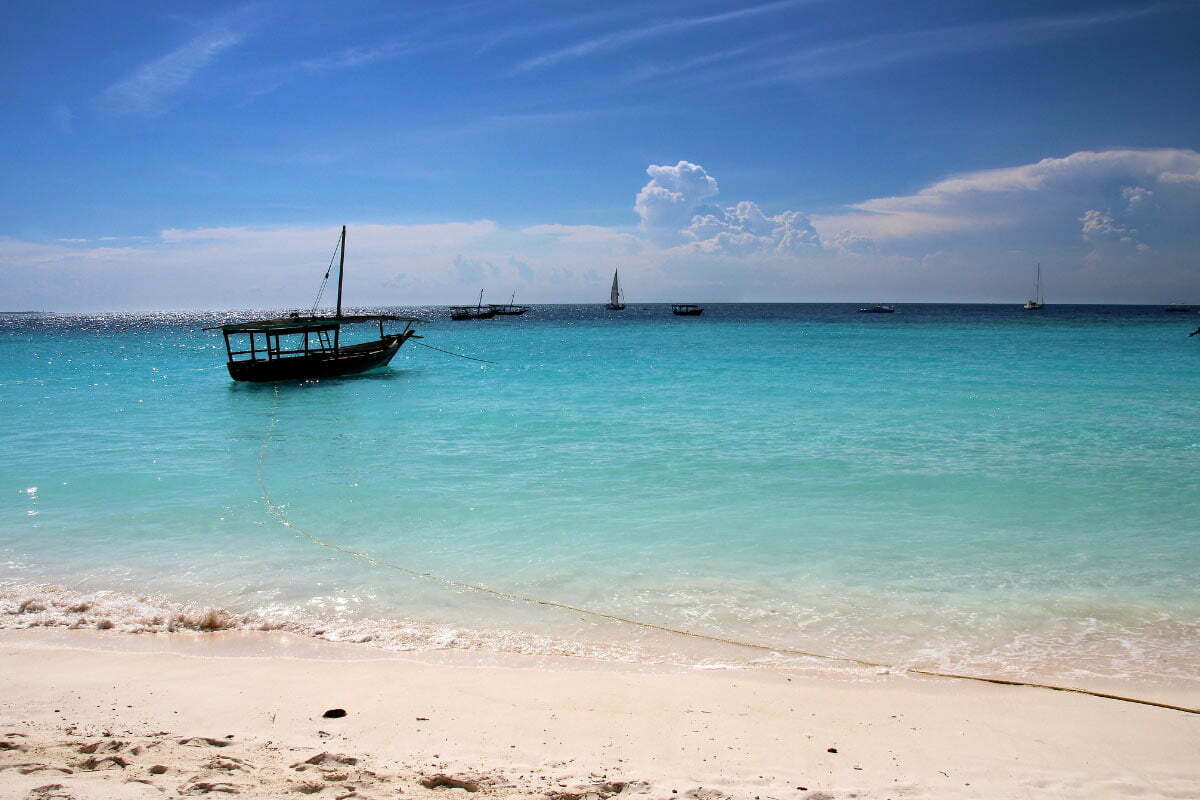 Water Sports & Activities
Nungwi is the hub for adrenaline-seekers. Alongside snorkeling and diving, the area is perfect for kitesurfing, windsurfing, and jet skiing. Popular diving spots like Tumbatu Island provide stunning underwater experiences, with visibility reaching up to 40 meters. Local operators supply all necessary gear and offer courses for beginners to advanced levels. In addition to water sports, Nungwi also hosts the Mnarani Aquarium which houses a number of rescued turtles and is a popular point of local interest.
Accommodation
Options for staying at Nungwi range from the luxurious, including the Royal Zanzibar and Legacy Zanzibar to mid-range picks such as the Siri Beach Lodge and the Double A Hotel. Budget travelers will find ample choices with guesthouses and hostels offering basic amenities and shared facilities. Several accommodations include wellness centers and restaurants accessible to non guests.
Restaurants and Nightlife
Nungwi has a vibrant culinary scene featuring a blend of Swahili and international dishes. Seafood is a highlight, with eateries often serving the catch of the day. Popular restaurants include The Fishermans Grill for fresh seafood and Moyo Zanzibar for a mixture of African-Asian fusion cuisine with a Swahili twist. Nightlife is abuzz with beach parties, fire shows, and live music, particularly at venues like Gerry's Bar and Zee Bar.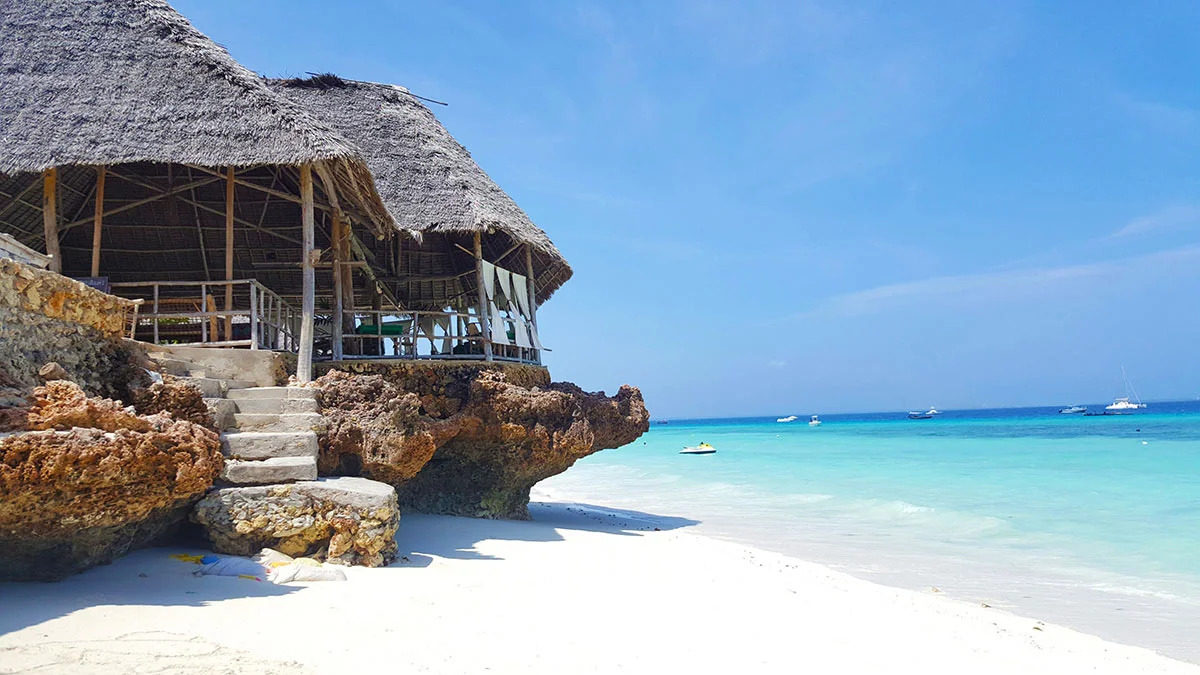 Cultural Experience
Nungwi is rich in cultural experiences, offering visitors a variety of options to explore local traditions and crafts. Frequent village tours and local cooking classes provide immersive experiences while the area also hosts Swahili cultural performances and traditional fishing expeditions, offering visitors an authentic taste of life in Zanzibar.