Kiwengwa Beach
Location: Northeast coast – 40 km from Stone Town
Access: Approximately 1 hour by taxi or bus
Great for: Family-friendly relaxation and tranquil beach escapes
Popular budget hotels: Zan View Hotel, Mambo Mazuri, Sea Crest Hotel
Best luxury hotels: Melia Zanzibar, Bluebay Beach Resort, Marijani Beach Resort
Kiwengwa Beach is situated on the northeastern coast of Zanzibar and is characterized by its long, white sandy beaches and azure waters. Unlike the more secluded Pongwe or Matemwe, Kiwengwa offers a mix of both activity and tranquility. The beach is a perfect destination for families, couples, and even solo travelers who want a bit of everything—be it water sports, leisurely swims, or quiet moments with a captivating book.
Like Matemwe and Pongwe, Kiwengwa also experiences noticeable tides, making for an ever-changing but always captivating coastal landscape.
Location & Accessibility
Kiwengwa Beach is approximately 45 kilometers from Stone Town, with a drive time around one hour. Public transport options are available but are not as convenient or flexible as private taxis or car rentals, which are easily arranged.
Natural Beauty
Kiwengwa is known for its striking natural beauty, featuring an expansive white sandy beach framed by coconut palms and the Indian Ocean. During low tide, the receding waters reveal tidal pools teeming with small marine life—a delightful playground for both kids and adults.
Water Sports & Activities
Kiwengwa offers a variety of water sports and outdoor activities. The beach is popular for kitesurfing, especially during the windy months. The presence of nearby coral reefs makes snorkeling and diving popular activities, and there are several operators who offer equipment and guided tours. Kayaking and paddleboarding are also commonly enjoyed, particularly when the tide is high and the waters are calm.
Accommodation
Kiwengwa has a wide range of accommodation options to suit different budgets and tastes—from all-inclusive resorts to boutique hotels and guesthouses. Many of these establishments offer beachfront access, allowing guests to make the most of their stay. Amenities often include pools, spas, and a range of dining options.
Restaurants and Nightlife
Kiwengwa has a decent selection of dining options, both within the resorts and standalone beachside restaurants. These eateries offer a variety of cuisines, from traditional Zanzibari dishes to international fare. Seafood is, naturally, a local specialty. Highlights include Flames Zanzibar which is a Tunisian Grill Sports bar where sport fans can catch their favourite teams and La Capannina Zanzibar serving Italian pizza and pastas in a rustic setting. While Kiwengwa isn't known for its nightlife, there are a few bars where you can enjoy a drink and socialize, often to the backdrop of live music.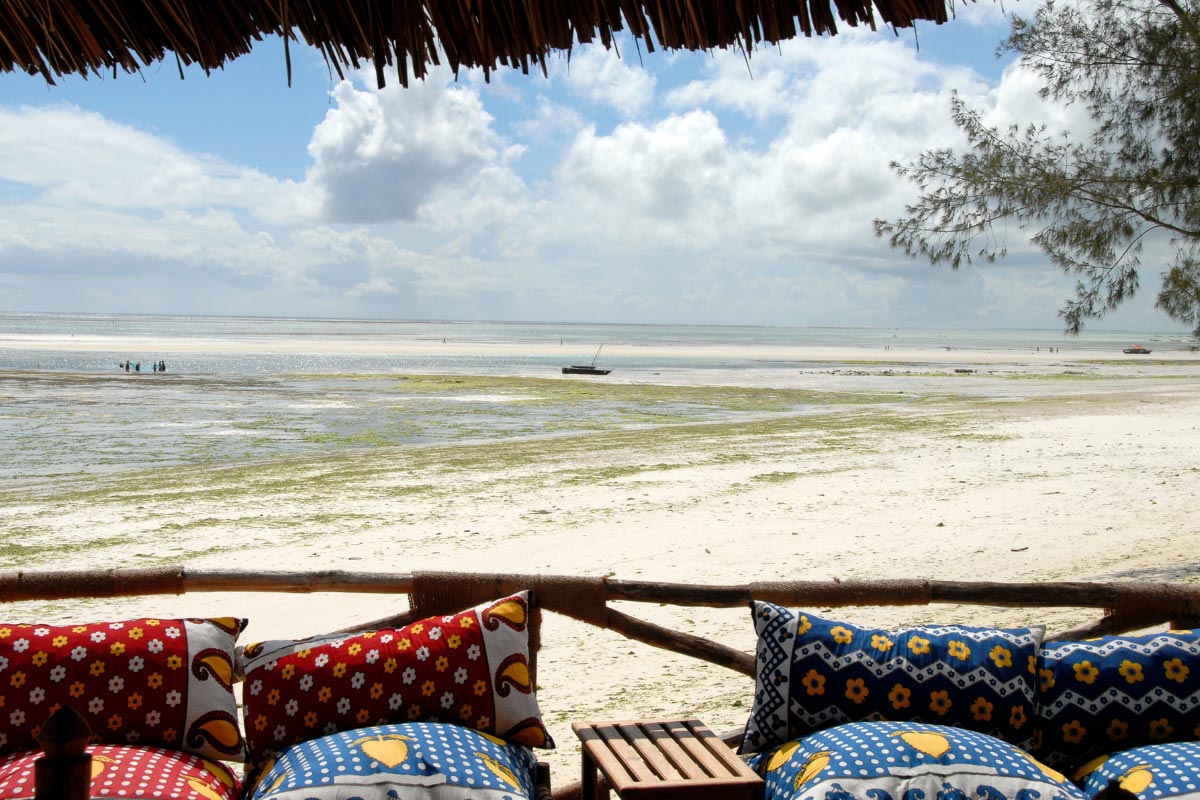 Cultural Experience
Kiwengwa is close to several local villages where visitors can gain insight into the traditional way of life in Zanzibar. Cultural tours often include visits to schools, markets, and artisan workshops. Many resorts also feature Swahili cultural evenings with traditional dance and music performances, providing guests with a taste of local culture without having to leave the comfort of their accommodation.