Kizimkazi Beach
Location: South coast – 60 km from Stone Town
Access: Approximately 1 hour by taxi or bus
Great for: Dolphin sightings and star gazing
Popular budget hotels: Promised Land Lodge, Mama Root, Kameleon Blue, Coco Reef Eco Lodge
Best luxury hotels: Karamba Eco Hotel, Kwanza Resort, Unguja Lodge, Bella Vista Resort
Kizimkazi Beach, situated on the southern tip of Zanzibar, is a relatively secluded beach ideal for those seeking tranquility and a more authentic local experience. The area is especially renowned for its dolphin tours, which attract nature enthusiasts and families alike.
The beach is not as crowded as some of Zanzibar's more popular northern counterparts, providing a sense of serenity and isolation. Unlike many other beaches on the island, Kizimkazi has darker sand and coral reefs close to the shore, giving it a unique aesthetic. If you're seeking an off-the-beaten-path experience in Zanzibar, Kizimkazi Beach should be high on your list.
Location & Accessibility
Located about 60 kilometers away from Stone Town, the trip to Kizimkazi usually takes around an hour and a half by car. Taxis are the most convenient form of transport, though more adventurous travelers can also opt for local public transportation.
Natural Beauty
The beach here is framed by palm trees and ancient baobabs, giving it a uniquely African feel. The coral reefs near the shore add to the beach's beauty and are a hub of marine life, making snorkeling a popular activity. The area is also surrounded by small fishing villages, providing a glimpse into the traditional way of life in Zanzibar.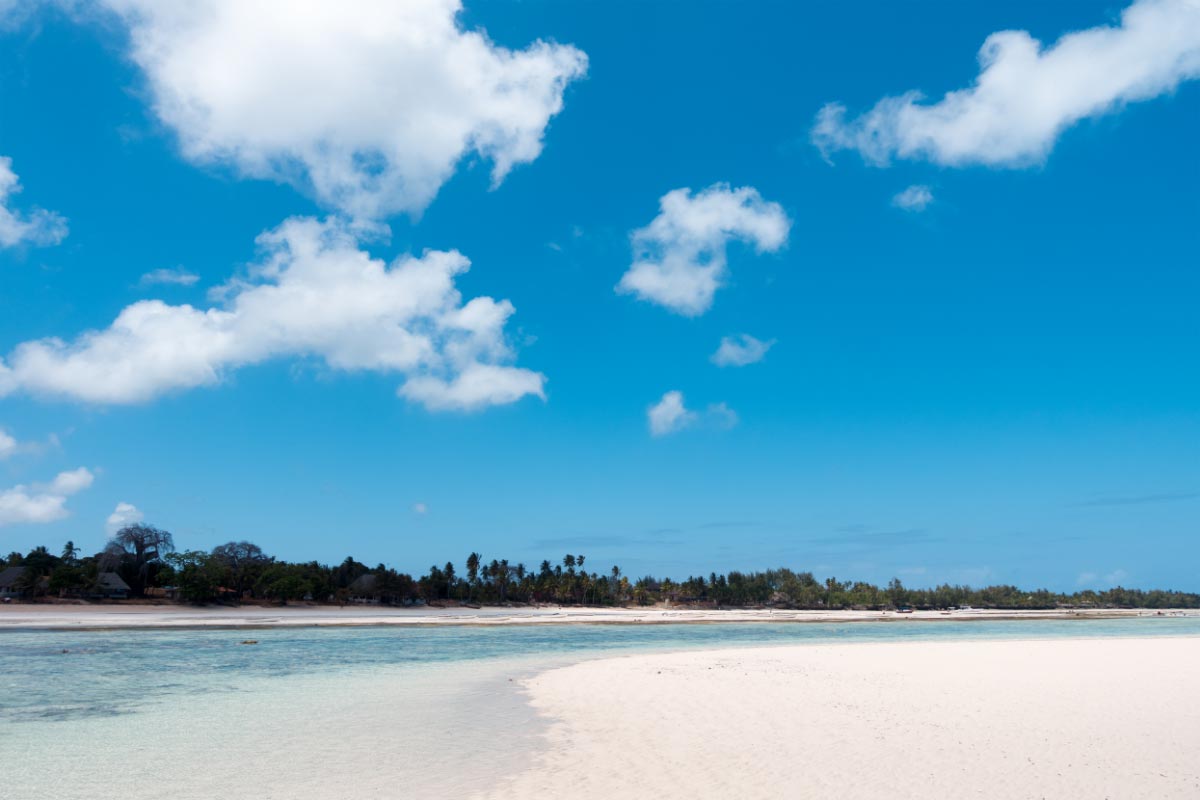 Water Sports & Activities
Kizimkazi is best known for its dolphin-watching tours. Boats take visitors out to the sea where bottlenose and spinner dolphins are often seen. Snorkeling near the coral reefs is another popular activity, as is sailing on traditional wooden dhows. Fishing is integral to the community, and travelers can often join local fishermen for a day at sea.
Accommodation
Kizimkazi offers a range of accommodation options, from budget-friendly guesthouses to more luxurious lodges and resorts. Many accommodations are eco-conscious, making an effort to integrate sustainably with the local environment. Amenities like Wi-Fi and swimming pools are generally available.
Restaurants and Nightlife
The dining options in Kizimkazi are mostly local, with a few restaurants offering international cuisine. Freshly caught seafood dominates the menus, with dishes like grilled octopus and coconut fish curry being local favorites. The nightlife is fairly quiet, making this area perfect for those looking to escape the hustle and bustle.
Cultural Experience
Visiting Kizimkazi offers a wonderful opportunity to immerse oneself in the local culture. Whether it's by visiting the nearby fishing villages, joining a Swahili cooking class, or attending traditional music and dance performances, the region provides a rich cultural experience.