Kendwa Beach
Location: Northwest coast – 56 km from Stone Town
Access: Approximately 80 minutes by taxi or bus
Great for: All-day swimming & amazing sunsets
Popular budget hotels: Sunseabar Beach Hotel, Sunset Kendwa, Kendwa Beach Resort
Best luxury hotels: Zuri Zanzibar, Kendwa Rocks, Riu Palace, Kilindi Zanzibar
Kendwa Beach, located on the northwestern coast of Zanzibar, is a tropical paradise that offers a perfect blend of natural beauty and modern amenities and is one of the most popular beaches in Zanzibar with many accommodation options ranging from budget to impressive luxury.
Known for its powdery white sands, crystal-clear turquoise waters, and stunning sunsets, Kendwa was recently voted the best beach in Africa and indeed the 4th best beach in the entire world!
Unlike many other areas of Zanzibar, Kendwa beach is not affected by much of a tide impact. It is the ideal beach if you are looking to lounge around and swim all day long, without having to walk a long way out to reach the ocean at low tide. However, because the ocean at Kendwa is so calm, it is not really a suitable beach for kiting or other similar water sports requiring wind. Kendwa is slightly more laid back than nearby Nungwi but is still a well known tourist area with some parties over the weekends and around the full moon.
Location & Accessibility
Kendwa Beach is approximately 60 kilometers away from Stone Town, the capital city of Zanzibar. The journey takes around 1.5 hours by car. Public transportation options include the "dala-dala," a local minibus that offers a more authentic travel experience. Taxis and car rental services are also readily available throughout the area.
Natural Beauty
The beach is adorned with tall, swaying palm trees and bordered by unique coral rock formations, offering a postcard-perfect backdrop for your vacation photos. If Instagram is your thing, you are going to love Kendwa beach! The shallow waters near the shore, with a depth ranging from 0.5 to 2 meters, are ideal for leisurely wading and offer a window into a rich marine ecosystem. The coral reefs nearby are home to a myriad of fish species, including angelfish, clownfish, and lionfish, making it a snorkeler's paradise.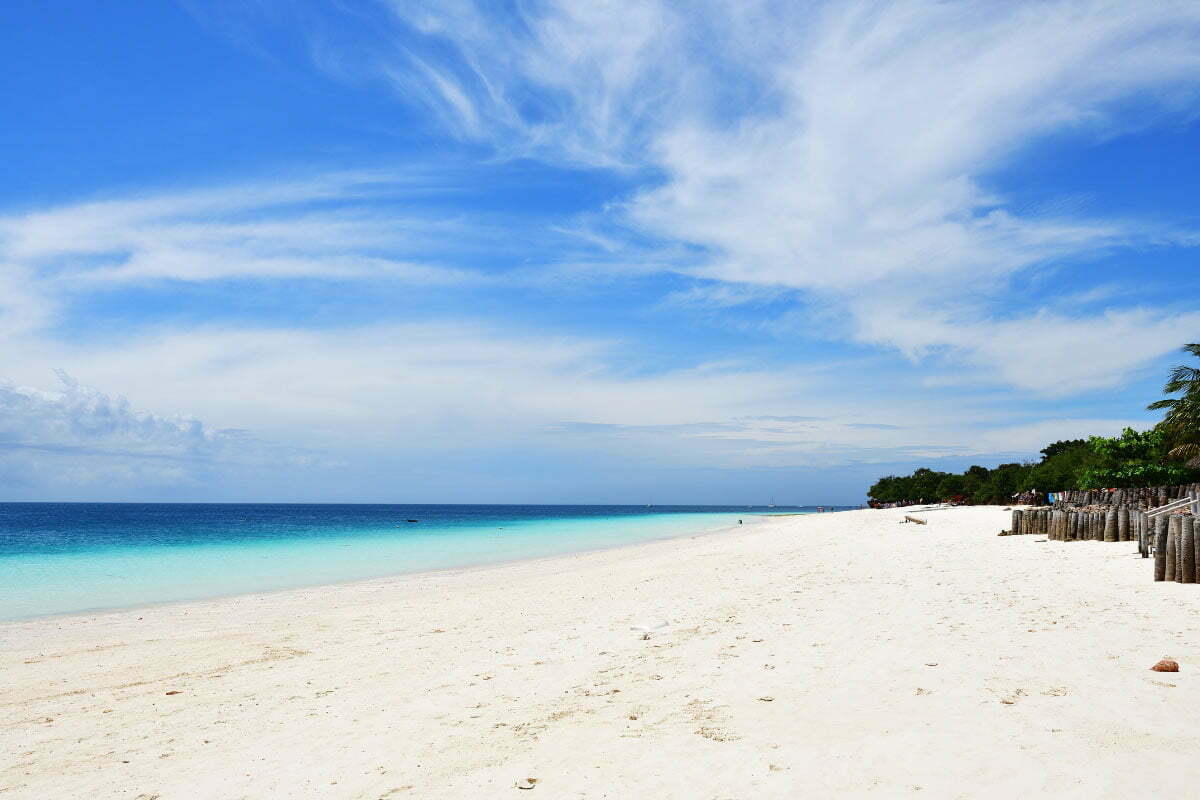 Water Sports & Activities
Kendwa Beach is a hub for water sports and other activities. Whether you're interested in snorkeling, scuba diving, or kayaking, Kendwa Beach is a water sports enthusiast's dream destination. The beach offers a wide range of activities such as snorkeling, scuba diving, kayaking, and paddleboarding. The area is particularly famous for its diving spots, like Mnemba Atoll, where visibility can extend up to 30 meters. Kite surfing is also popular here, especially between June and October when the winds are most favourable. Kendwa is also the only place in Zanzibar offering tandem skydiving experiences, with a landing right on the beach a real (or is that a 'reel'?) highlight. Numerous local operators provide equipment rentals and certified instructors for lessons for all activities, ensuring a safe and enjoyable experience.
Accommodation
Accommodation options at Kendwa Beach range from high-end luxury resorts to budget-friendly hostels. Notable resorts including Gold Zanzibar and Zuri Zanzibar offer beachfront villas with private pools and direct access to the beach. Mid range options include Kendwa Rocks, Sansi Kendwa and Royal Zanzibar. Budget travellers can find plenty of options including hostels that offer dormitory-style rooms and communal kitchens. Most accommodations provide complimentary Wi-Fi and many of the more up scale options have in-house spas and wellness centres.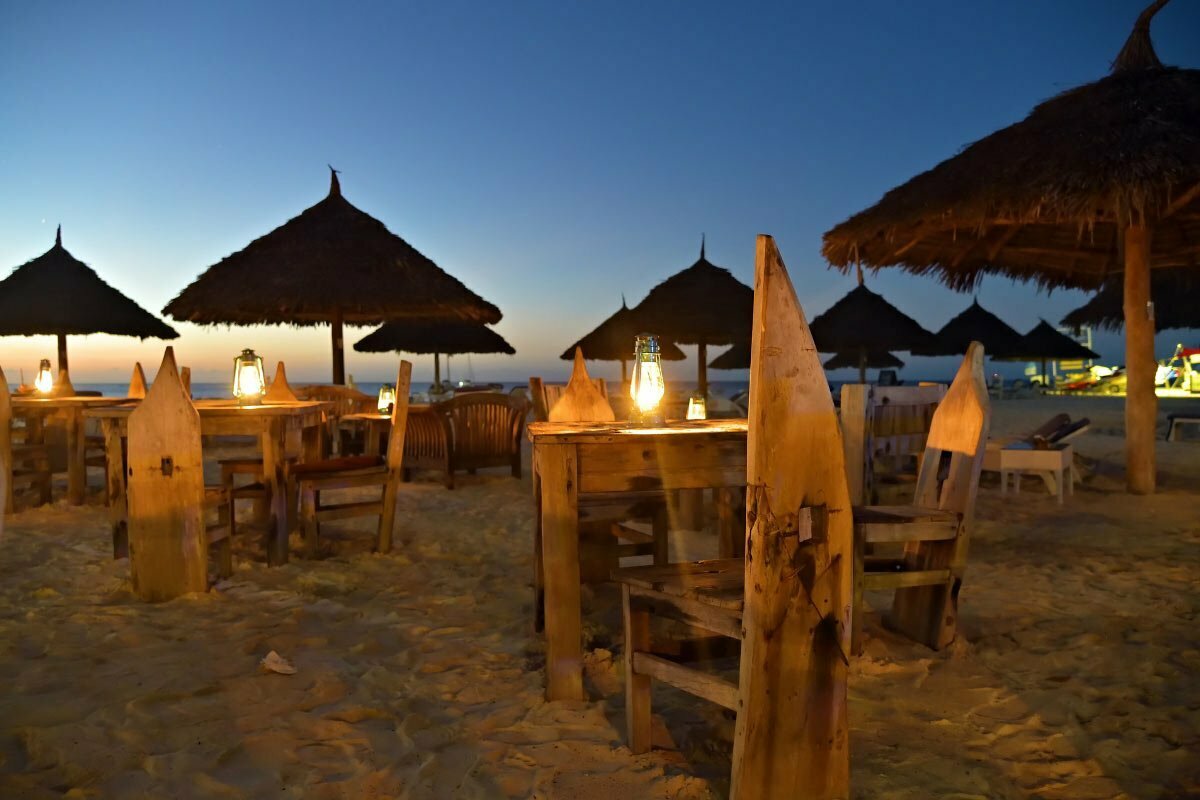 Restaurants and Nightlife
The culinary scene at Kendwa Beach is diverse, offering everything from local Swahili dishes like Zanzibari biryani to international cuisines including Italian, Lebanese and Japanese among others. Seafood is a specialty here, with restaurants serving freshly caught fish, lobster and calamari. Many options include outdoor dining, sometimes right on the beach while other establishments offer panoramic views from rooftop terraces. Top rated restaurants in the area include the Essence Restaurant serving an international cuisine and the aptly named Fisherman Local Restaurant and Shashlik Mashlik Kendwa both serving a variety of seafood. Many of the local hotels also have restaurants open to the public, so be sure to take a stroll and see what takes your fancy.
As the sun sets, Kendwa transforms into a lively yet relaxed hub with bonfires, live music and dance performances on the beach. Bars like the Sunset Kendwa and Cholo's offer a range of cocktails and are popular spots for night-time socialising.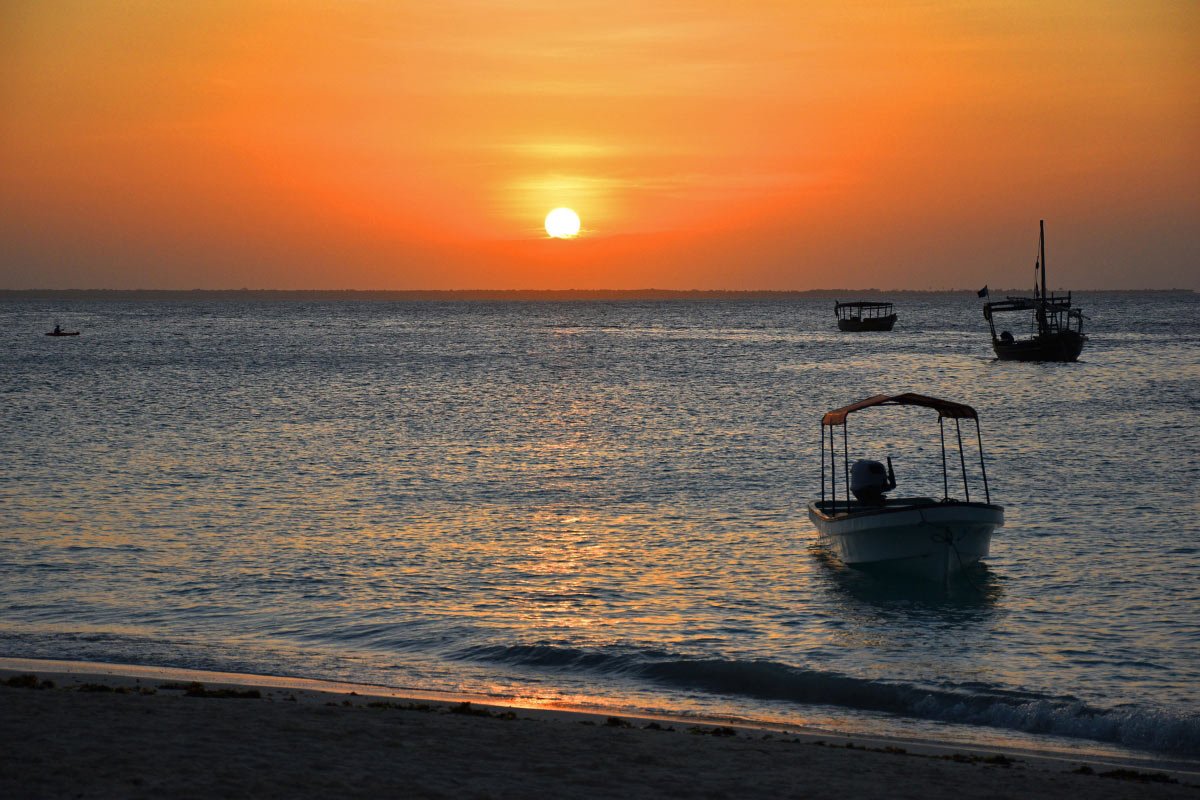 Cultural Experience
Zanzibar is much more than just idyllic beaches and any visit to the island should include learning more about local customs and traditions and supporting local communities. At Kendwa we often find traditional dance performances and craft markets, providing visitors with an opportunity to immerse themselves in Zanzibar's rich cultural heritage. Weekly Maasai markets are also common offering handmade crafts, jewellery, and textiles for an unforgettable keepsake of your time in Zanzibar.