About Zanzibar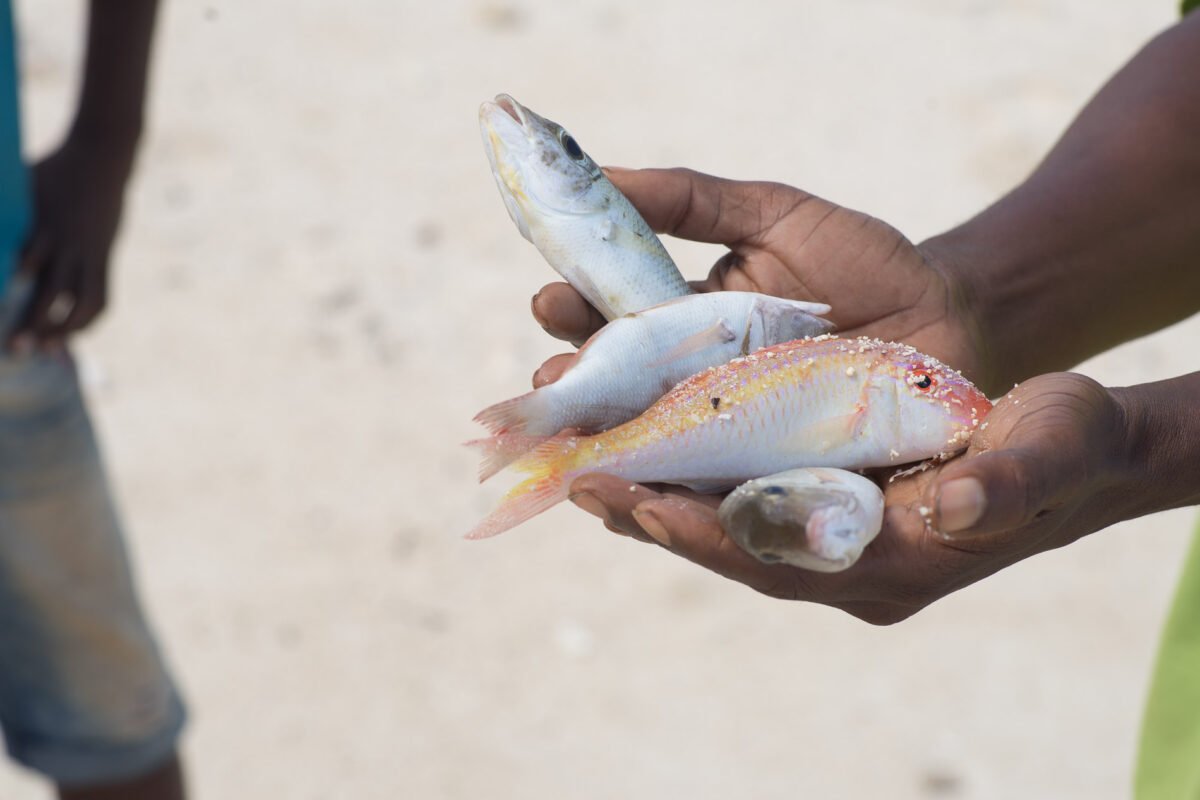 The position of Zanzibar, which is washed by the warm waters of the Indian Ocean, made this archipelago a favorable base for traders voyaging between Africa, Arabia, and India. These three cultures shaped Zanzibar's history, traditions, food and language. Because of the traders' need to communicate with the natives, a new language emerged which combined Arabic, Persian, English, and Swahili.
Zanzibar is one of the main archipelagoes of Tanzania, and the name Tanzania comes from combining the names Tanganyika and Zanzibar. The name Zanzibar comes from the Arabic Zanjibār and Persian Zang-bār. It combines the words Zang ("Black") + bār ("coast, land, country"). Zanzibar is also called "Coast of Black".
History
The first European power to gain control of Zanzibar was the Portugese, and their rule lasted nearly 200 years. Later, Zanzibar fell under the control of the Sultanate of Oman, which colonized the country. During that time, slavery was abolished and the 38-minute Anglo-Zanzibar War broke out, putting the country in the history books for the shortest war on record.
The islands gained independence from Britain in December 1963 as a constitutional monarchy. A month later, the bloody Zanzibar Revolution, in which several thousand Arabs and Indians were killed and thousands more expelled and expropriated, led to the Republic of Zanzibar and Pemba.
TODAY
The official status of Zanzibar is as a semi-autonomous region of Tanzania. Official languages are Kiswahili, English and Arabic. The main religion is Islam, and almost 95% of the inhabitants are Muslim.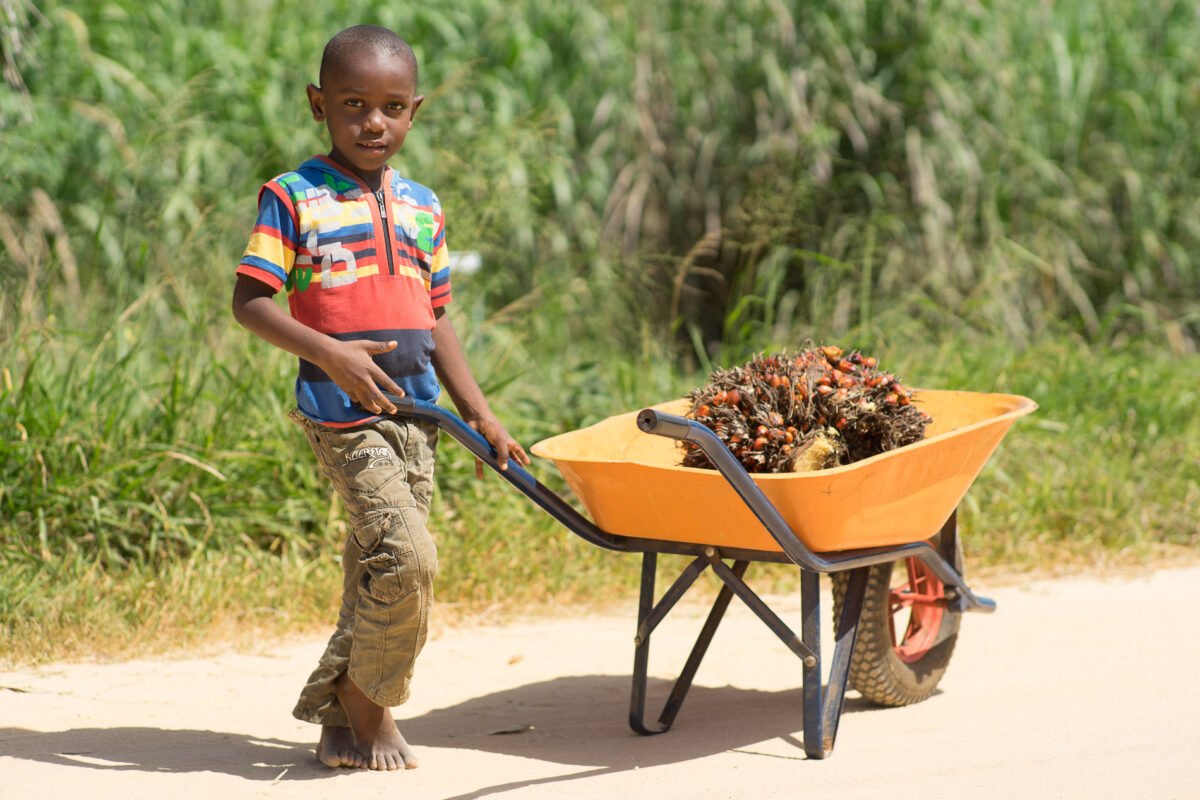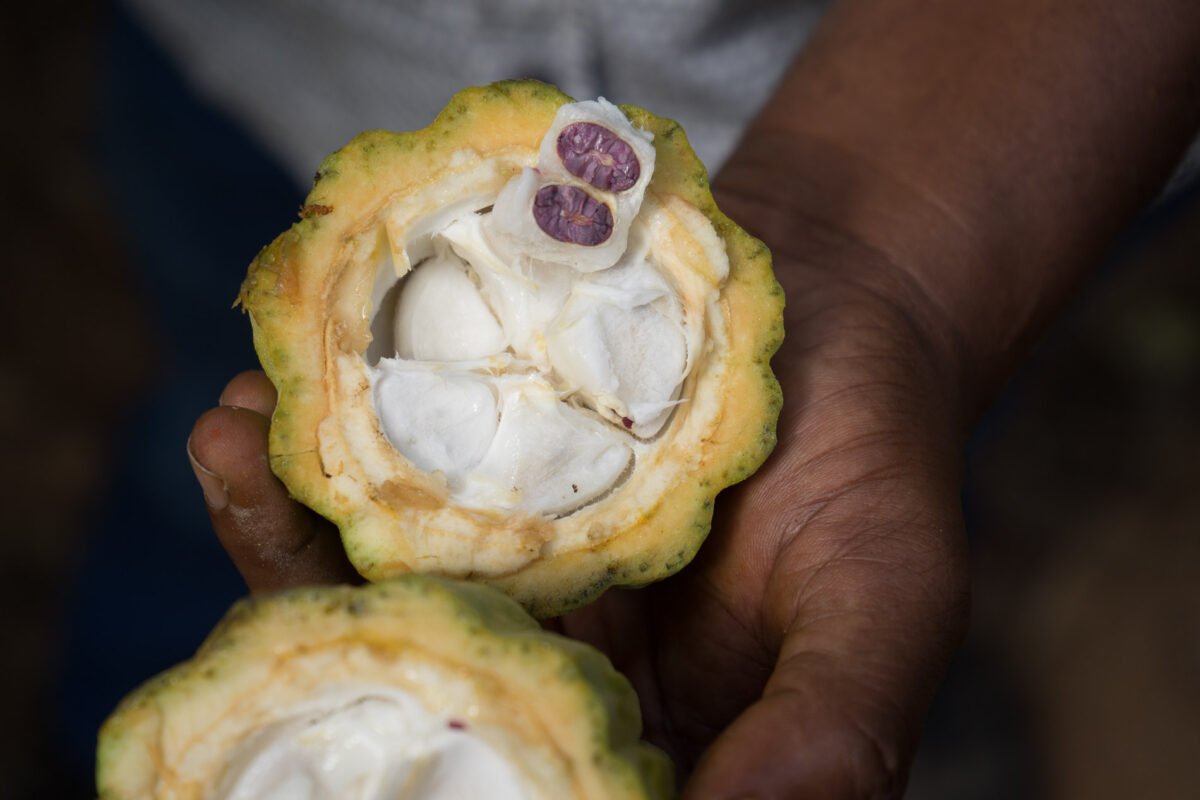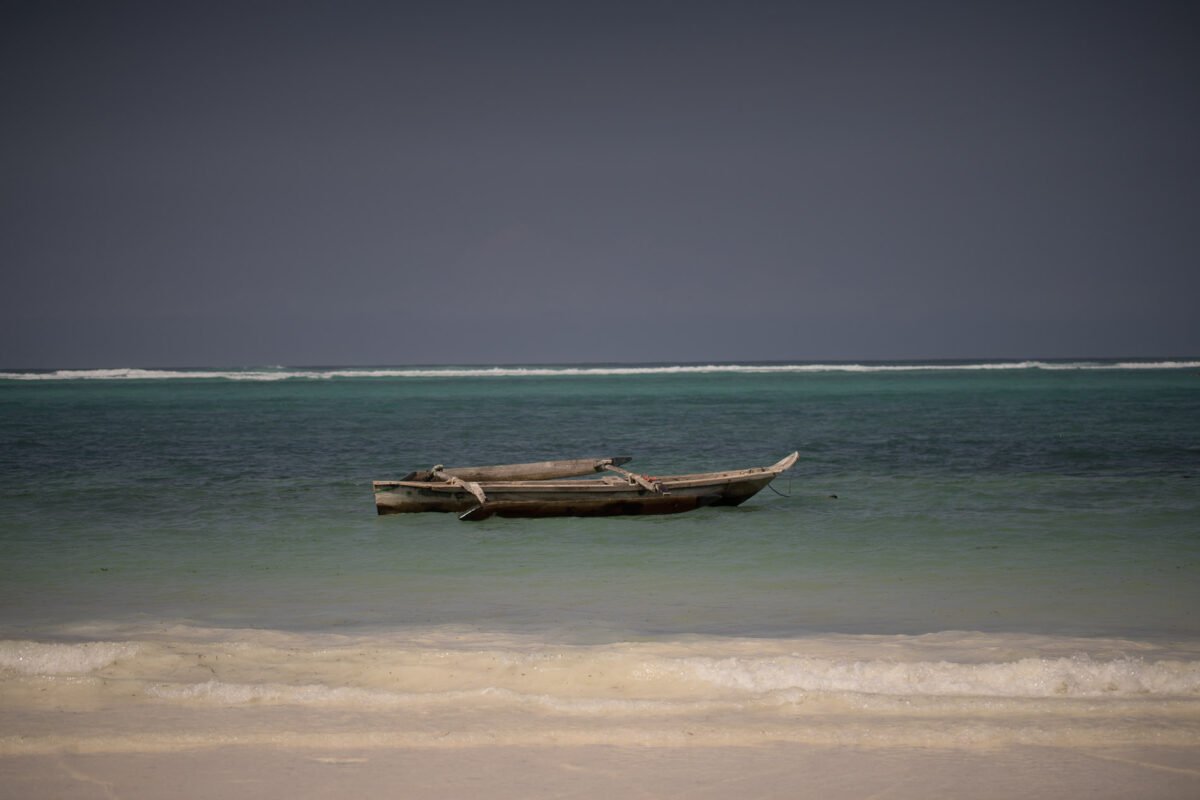 Five unbelievable facts about Zanzibar
Zanzibar is famous for its tropical island charms, white beaches, crystal clear sea, and spices. But the island also has some intriguing history. For example, did you know that one of the shortest wars in history took place on Zanzibar?  It lasted only 38 minutes.  Or did you know that Zanzibar was the first African region with color television? You are sure to discover more about the fascinating history of the island, but here are five more facts to get you started.
1. SWAHILI TIME COUNTING
We usually start counting time at midnight. Swahili culture starts counting time at sunrise.  For example, one o'clock in the morning is seven o'clock in Western time. The reason for this is Zanzibar's close proximity to the equator which gives it equal day and night lengths (12-hours for each part of the day).
2. AFRICA WITHOUT LIONS AND ELEPHANTS
Yes, Zanzibar is a part of Africa and Tanzania, which is known for its wildlife and safaris, but there are no lions, elephants, or giraffes in Zanzibar.  Safaris in Zanzibar happen under water instead. In the Indian Ocean, you can find breath-taking views of ocean life and coral reefs.
3.  EGGS WITH WHITE YOLKS
Imagine eggs for breakfast which have white yolks. Can you believe it? But don't worry, there's nothing wrong with them and they don't even taste differently.  Chickens are fed with a grain that makes them produce monochrome eggs and this makes their yolks white.
4. THE AVERAGE ZANZIBARI MAKES LESS THAN 1 DOLLAR A DAY
Zanzibar has many beautiful and luxurious resorts, where you can spend an idyllic holiday. But on the other hand, the average daily wage amongst the locals is less than 1 dollar.
5. FREDDIE MERCURY WAS BORN IN ZANZIBAR
The famous lead singer of Queen was born in the oriental maze of narrow, curved lanes known as Stone Town.
What is the local language?
The official local language is Swahili. English is often spoken in the tourist areas, as well as Italian, French and Arabic.
Zanzibaris are a rich mixture of backrounds and religions from right across the Indian Ocean, originating from Africa, to Persia, Oman and Asia, all merged into one cosmopolitan culture. The population is around 1 million.
How do I pay in Zanzibar?
The local currency in Zanzibar is the Tanzanian Shilling (TSh). US dollar notes are also widely accepted as payment throughout the island. Traveller's Cheques can be exchanged at banks, bureau de change and some hotels, although exchange rates are poor and cash is preferable. Credit cards such as Visa and Mastercard are accepted at larger establishments. There are ATM cash machines in Zanzibar Town and at the airport.
Do the internet and mobile phones work in Zanzibar?
International telephone calls can be made from the post office in Zanzibar Town, larger hotels and the numerous international communications centres, which range from internet cafes to shops with a phone. Internet cafes have sprung up all over Zanzibar Town and, despite being a little slow at times, provide a cheap and easy method of communication. Mobile network coverage is good in both Zanzibar and Pemba, and GSM mobile phones with roaming will generally be able to pick up reception in all but the most remote areas.
What is the electricity like?
Electricity is 230 V. Usually English-style sockets are used, with the possibility of borrowing convertors at the hotels' receptions, although it may be better to bring your own.
What is the local time?
Local time is GMT + 3 during the winter season and GMT + 2 during the summer season.
What should I know about medical services and vaccination?
Advice should be sought from a doctor at home prior to your Zanzibar holiday, but vaccinations for typhoid, tetanus, diphteria, polio, meningitis and hepatitis A are usually recommended. The Tanzanian government requires proof of yellow fever vaccination upon arrival if you are traveling from a country with a risk of yellow fever (this does not include the US – see the complete list: countries with a risk of the yellow fever virus (YFV) transmission.) Malaria is not common in Zanzibar, however it is possible. For this reason it is best to cover up after sunset, and use mosquito repellent on exposed all skin. Drinking water should be boiled and filtered or bought in sealed bottles. Please note the medical facilities in Zanzibar are limited. Complete information about required/suggested vaccinations is available HERE.
What to pack for Zanzibar?
Clothes are recommended to be light and loose and ideally from natural fabrics. The best shoes are flip-flops or sandals, however a firm pair of walking shoes is recommended for trips to the forest. To protect yourself from the tropical sun, sunscreen and a hat are essential. Most hotels and resorts provide mosquito nets, however if you decide to choose budget accommodation, it might be best to bring your own.
Important information for all travellers:
As of 1st June, 2019, travellers heading for Tanzania are banned from bringing any plastic carrier bags on board or in their luggage. However, plastic packaging for medical services, industrial products, the construction industry, foodstuff, and sanitary and ziploc bags that are specifically used to carry toiletries, are not prohibited. Please keep this rule in mind and pack accordingly in order to avoid penalties on arrival.
When is Ramadan?
Ramadan is determined by the lunar Islamic calendar. This means that it's on a different date every year. It normally begins after the astronomical new moon, and the end is on the Eid al-Fitr holiday. If you are travelling to Zanzibar during the Ramadan celebration, you should know some do's and don't. Do not eat, drink or smoke in public during Ramadan. It is not against the law to eat in public, but it is considered impolite when so many people are fasting. Some Muslim-owned restaurants are closed during Ramadan, some only during daytime.
How to dress in Zanzibar?
Please bear in mind that Zanzibar is a highly religious country and almost 95% of its inhabitants are Muslims. Women, in particular, should dress modestly, with shoulders and knees covered. Bikinis and minis are fine at hotels' and resorts' premises, but Zanzibaris appreciate modest dressing in the villages and towns. Likewise, men should not go shirtless and should dress conservatively. Nudity on the beach is not acceptable.
How to travel to Zanzibar?
Amongst the airlines flying to Zanzibar are Emirates (Fly Dubai), Qatar Airways, Turkish Airlines, Oman Air, Ethiopian Airlines, Kenyan Airways, Alitalia, South African Airways and Mango Air. International airlines offer flights via Istanbul, Nairobi, Dubai or Doha. Those via Dar es Salaam require an additional 20 minute local flight. Qatar Airways also fly to Kilimanjaro or Dar es Salaam, whilst Kenya Airways fly via Nairobi. It is also possible to fly from other Tanzanian places such as Arusha, Ruaha, Selous, Manyara, Pemba or Serengeti.
Zanzibari transportation
Zanzibar has a relatively good network of roads. The safest way to travel is to arrange a transfer via your hotel or tour operator.
Local taxis are available upon landing at the airport.
Renting a car is not expensive, around USD 50 per day. Drivers need to hold an international driving licence and must pay for a daily police permit that costs USD 3. Driving is on the left. There are a number of police check-points but these are usually just a formality, although they may want to see your licence.
The cheapest form of local transport is the daladala truck. Fares are very low (around a few hundred shillings), but this is in exchange for quite an uncomfortable and rather a dangerous trip.
Nungwi daladala - No 116 - is the main route from Stone Town to Nungwi.
The Pongwe No 209 does not operate daily, therefore its easier to take a taxi.
The Matemwe daladala is No 118, but please be aware that this is a very uncomfortable road.
The Kiwengwa is frequently served by the No 117.
The Jambiani area is reachable by the No 309.
The Kizimkazi journey is operated by the No 326.
Hiring a bike during your Zanzibar holiday is also possible, but note that the roads are not always very safe.
Can I take photographs in Zanzibar?
You are more than welcome to take photographs of the beauty of the Zanzibari Islands, however taking photographs of residents and their children without asking their permission is considered offensive. The same applies for religious sites, sacred places or special events. Please bear in mind military and security sensitive areas cannot be photographed.
What are the main rules for behaviour in public?
Due to the religion there are certain rules visitors should follow during their visit in order to respect the local norms. It is not recommended to consume alcohol in public areas. Kissing or display of affection is also not customary to Zanzibar. If there is an opportunity to participate in religious or cultural ceremony, tourists should ask for the corresponding permission to be able to participate or observed it, and show the required respect.
How can I support the locals?
The local communities are not wealthy and the living conditions of many of them are very basic. Income levels are low and many families lack many basic essentials. Instead of giving money to individuals, or food and sweets to children, visitors are encouraged to bring specific in-kind donations to support the people in a positive way, without promoting begging or skipping school in the hope of receiving gifts from tourists. Visitors should be sensible of the use of limited resources such as water, electrical energy and fuel.